General Archive of the Indies
Stepping Back in Time
After the discovery of America in the 16th century, merchants started to go about their business in the area around the cathedral, however, the cathedral chapter soon got fed up of the situation and decided to install chains around the cathedral so that the merchants could not get as close. At that point, King Philip of Spain ordered the building to be constructed so that the merchants had somewhere to go.
In 1875, the Archive of the Indies was created to bring together all of the documentation about the administration of the Spanish colonies.
Discovering the Archive
The General Archives of the Indies house close to 43,000 folders made up of 80 million pages as well as some 8,000 maps. Interestingly, if you put all of the documentation in a straight line, it would be more than six miles (nine kilometres) long.
A Recommendable Visit
The Archive of the Indies in Seville is basically made up of documentation in countless folders, but it is an emblematic building steeped in history that's free to enter and does not take up that much time,  so it is definitely worth a visit.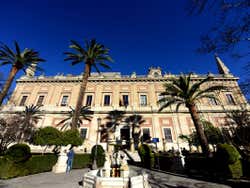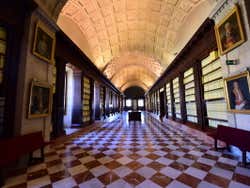 Schedule
Tuesday - Saturday: from 9:30 am to 4:45 pm.
Sundays and public holidays: from 10 am to 1:45 pm.