The Flamenco Dance Museum of Seville combines tradition and modernity to offer an interactive experience that introduces visitors to the magical world of flamenco.
The Flamenco Dance Museum shows the evolution of flamenco from its beginnings, telling the stories of flamenco greats and giving life to the history of the art.
The Museum at a Glance
The ground floor of the Flamenco Dance Museum is an interactive space that portrays the past and the present of flamenco dancing by means of projections that narrate the stories of different artists throughout the years.
The second floor is dedicated to temporary exhibitions, particularly ones dedicated to photography, painting, and sculptures, although numerous cultural activities are also held.
The most special part of the museum is the basement, made up of a typical Andalusian patio, where flamenco dance shows are often performed. This area allows visitors to enjoy the dancing and singing almost first-hand, as it's a very small space and every note can be heard and every movement felt. 
Special, but Specific
The Flamenco Dance Museum is dedicated to one of the most important artistic expressions in Andalusia and Spain. Having said that, it's a very specific museum that may not be particularly interesting if you do not know much about flamenco or you're not interested in going into depth about the art form.
If you're interested in attending an intimate flamenco show to see the art up close, the option offered by the Flamenco Dance Museum may be interesting. You can book a ticket via the following link:
Seville Flamenco Dance Museum Show
If you'd like to discover the world of flamenco, the best way to do so is by seeing a show for yourself. Below are some options of excellent flamenco shows that you can see while you're in Seville: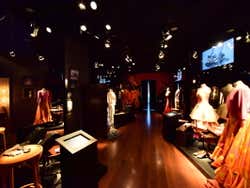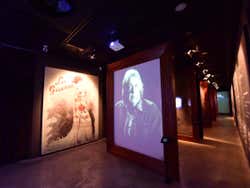 Schedule
Every day from 10 am to 7 pm.